On the evening of October 11th, we celebrated the 6th annual Cheers to Mentoring in Boston with our friends ALKU, EY, and the Rodman Ride for Kids. We gathered for a special evening celebrating youth-adult relationships happening across MA. Throughout the event, we shared the story that #RelationshipsMatter and most importantly, we honored the 2017 ALKU Scholarship Winner, Daniel. Read more below:
1 in 8 students in MA won't graduate on time.*
Youth in developmental relationships are less likely to skip school and more likely to present better attitudes and behaviors at school and go on to attend college.
*Source: MA Budget and Policy Center
MMP VP and Chief Program Officer, Beth Fraster, welcomed everyone and introduced our special guests: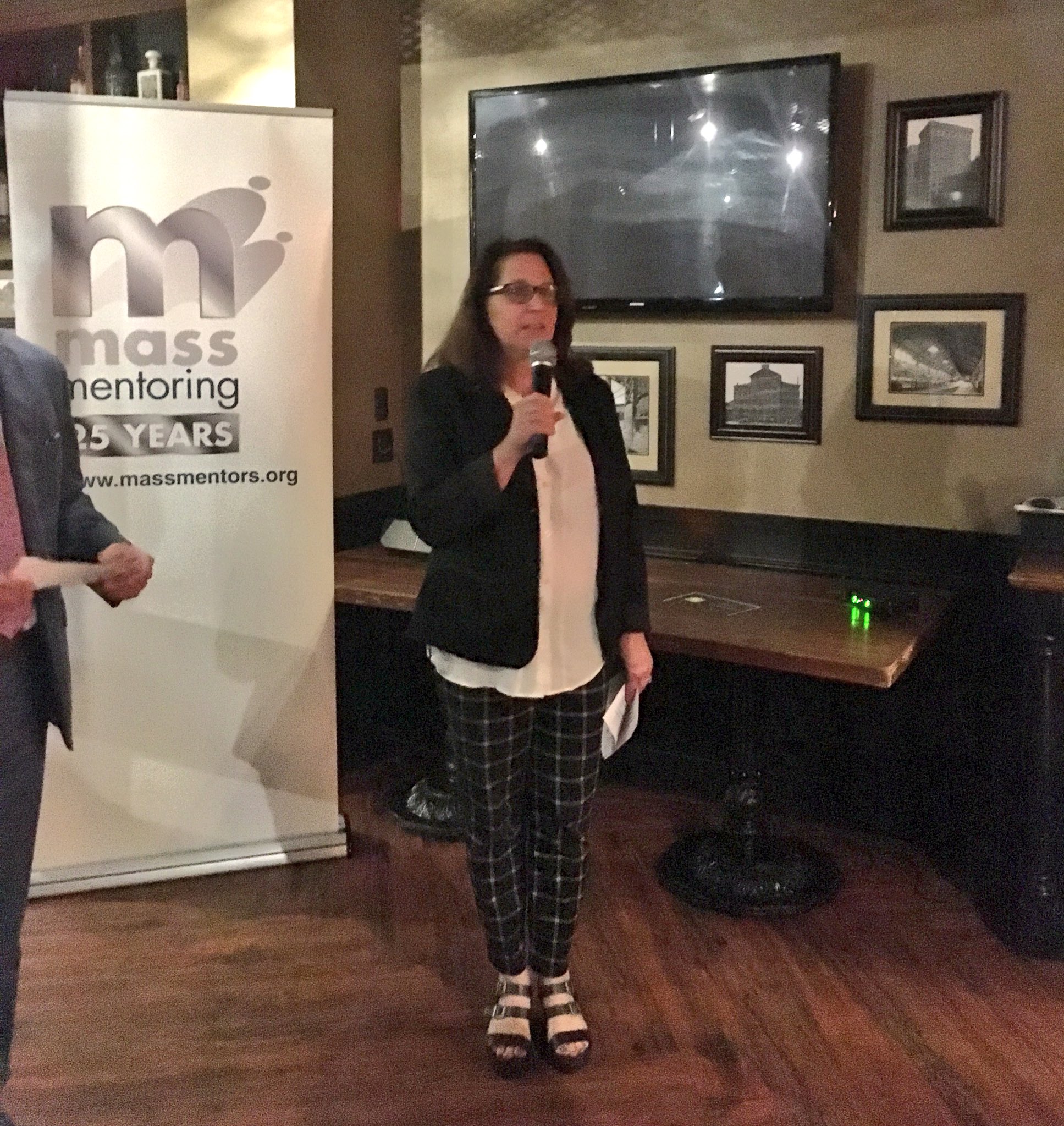 "Your support is crucial to help us empower young people and strengthen communities across MA."
MMP VP and Chief Program Officer, Beth Fraster
ALKU CEO & MMP Board Member, Mark Eldridge, shared how "every year, this is the most important event for the company." He shared how every year, he is deeply impacted and moved by the the stories of applicants for the ALKU Scholarship - a $20,000 college scholarship for rising high school seniors.
"It is a thrill to honor an applicant each year. I'm humbled by it."
ALKU Founder & CEO, Mark Eldridge on the ALKU Scholarship
This year, Mark was particularly moved by Daniel, a senior at North High School in Worcester, Massachusetts who attends the African Community Education (ACE) program. In addition to taking on many responsibilities within his family, Daniel has been able to make great accomplishments in courses like Pre-Calculus and Worcester Polytechnic Institute's Bioinformatics and Computational Biology High School Summer Research Program. We were honored to be able to recognize Daniel's triumphs and look forward to seeing him thrive in his future academic endeavors - Congratulations, Daniel! You can learn more about Daniel's story and the ALKU scholarship here.
Help MMP further their work to empower young people like Daniel across the state by clicking here.
Photography by Freedbird Photography - Follow them on social media: @WeAreFreebird
--------------------------------------------------------------------------------------------------------------------------
Were you at Education Nation last week? So was Marty! Check out his thoughts on how to 'Build the Future'.